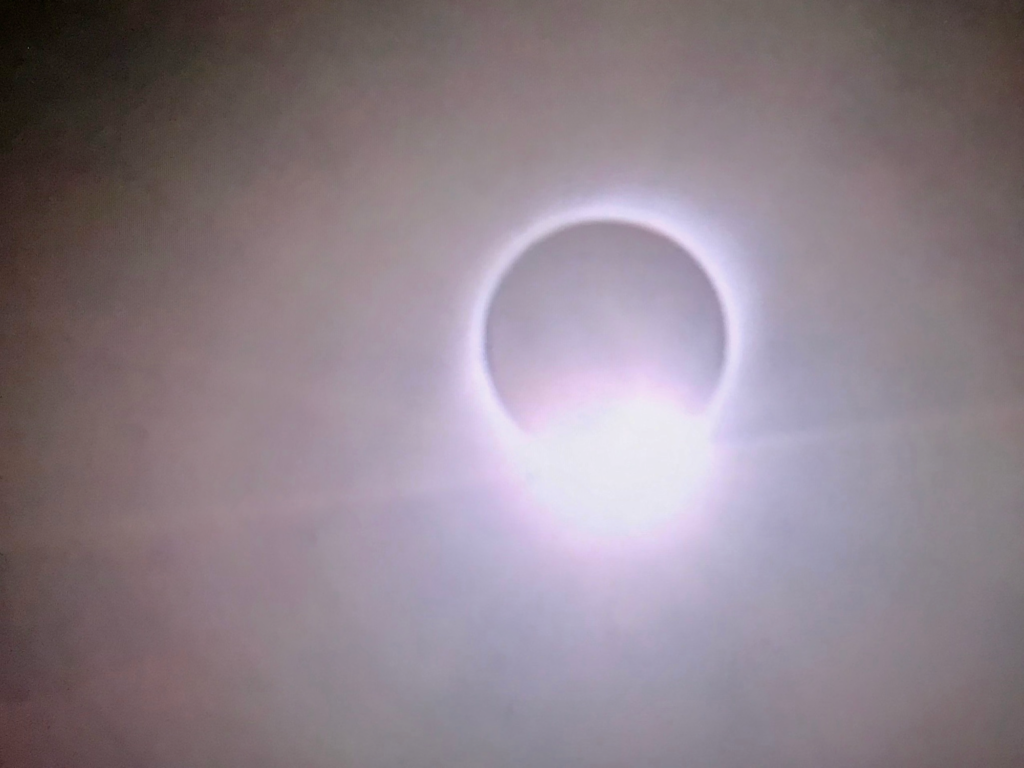 My oldest daughter, Kelly, and her family traveled to San Javier, Cordoba, Argentina to experience the Total Solar Eclipse on July 2nd. For many of us, me included, eclipses affect us at a deep emotional level. Seeing a total solar eclipse can be an once-in-a-life-changing experience.
A total solar eclipse can evoke a deep emotional experience, and, for a few moments, can challenge us to look at our world, and perhaps ourselves from a totally different perspective. It can be an opportunity to shed our daily reality and to absorb our life experience from around us and inside us. We can look through the surreal lens of the eclipse, enlarging our sense of reality where we can imagine new possibilities.
As leaders, it's easy to continue to lead from the way we always have led. It's easy NOT to challenge our actions, motivations, beliefs, habits and egos. It's easy to NOT look beyond the sales numbers and external expectations. Unfortunately, for most of us, it is easy to ignore the subconscious pressures to find a deeper meaning in our work, in our roles as leaders and and in our commitment to ourselves.
I'm inviting us, as leaders, to eclipse ourselves. Just like the total solar eclipse, let's discover the ways to purposefully hide our obvious selves, to discover more, and dig deeper into our personalities, our habits and our past programming. Jerry Colonna, author of Reboot: Leadership and the Art of Growing Up, says, "What we need, sometimes, is a chance to reset our goals and to reconnect with our deepest selves and with each other."
I couldn't agree more. True leadership begins with Self Leadership, understanding what really motivates us, inspires us and most importantly what blocks us. Challenging ourselves, taking the opportunity to experience our own total eclipse, to see our world with curiosity, compassion and courage, and to first commit to authentically leading ourselves. Leading with this intention helps us deeply connect with ourselves and to help our people connect with themselves and each other. It is the recipe for empowering organizations to thrive.
Our, soon to launch, Boldly Living Leadership Platform will engage leaders in experience based leadership development to create the kind of eclipses that can change lives. Stay tuned.